RAeS lecture in cooperation with the DGLR, HAW Hamburg, VDI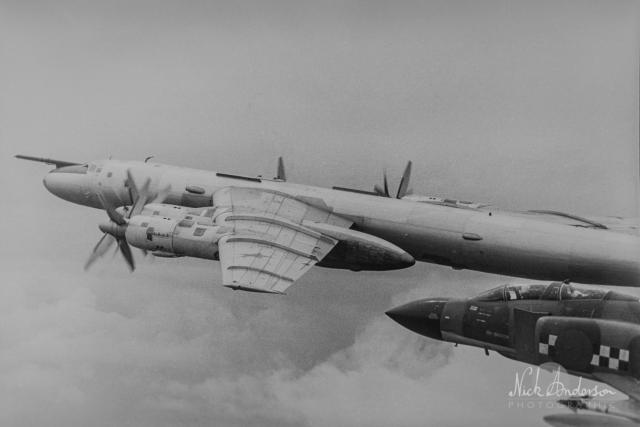 This lecture will describe the life of an RAF Phantom pilot in the 1970's and centres on the exciting job of chasing Russian Tu-95 Bear long range reconnaissance aircraft over the North Sea as they approached UK airspace. It starts with Nick entering the RAF as a student pilot, to leave 19 years later as a Flight Commander on Tornados.
He will also spend a little while describing his time as an Airbus A340 and A330 Captain.

Poster_2023_10_26_Chasing_Bears.pdf (314 KB)
Date:
Time:
26.10.2023
18:00 - 20:00 Uhr CEST
Capt. Nick Anderson, RAF (rtd)
Location:

HAW Hamburg Berliner Tor 5, (Neubau), Hörsaal 01.11
Richard Sanderson

On Wednesday, 15 November the RAeS Hamburg Branch is planning a full-day visit to the DLR Braunschweig.
The exact programme is still to be confirmed but the following is planned.

Start visit 10.00
Visits depend on availability
End DLR visit 12.30

We are still finalising details but we have hired a bus which will leave Hamburg Altona ZOB at 07:00 with a pick-up stop south of the Elbe (possibly Marmstorf) and arriving in Bückeburg at 9.45. We plan to be back in Hamburg by 19:30 latest with an intermediate stop south of the Elbe.
Participation will be limited to 25 people.
Full details are given here and a booking form is included with the details. Deadline for booking is 14 October.
Date:
Time:
15.11.2023
07:00 - 20:00 Uhr
Richard Sanderson

Date:
Time:
05.12.2023
19:00 - 22:00 Uhr
Location:

Anglo-German Club, Harvestehuder Weg 44, 20149 Hamburg
Richard Sanderson